SOUND AND SOUL
The Recorder Collection of Frans Brüggen.
Remarkable videos capturing the beautiful sounds of 17 historical masterpieces in 17 movements from L'art de preluder op.7 by Jacques Hotteterre le Romain. Enjoy the alluring performances by Kees Boeke and Walter van Hauwe, and experience the sound and soul of music revived from 300 years ago. Filmed at the Rijksmuseum Amsterdam. Includes an informative commentary booklet by Fumitaka Saito. A film by Daniël Brüggen
Diese DVD ist eine kleine Sensation: Alle 17 originalen Blockflöten aus der Sammlung Frans Brüggens werden hier in Bild und Ton Vorgestellt. [Windkanal]
ORDER A COPY BY SENDING AN EMAIL TO: daniel@musicframefilms.nl

€30,00 plus shipping.  Please provide an address.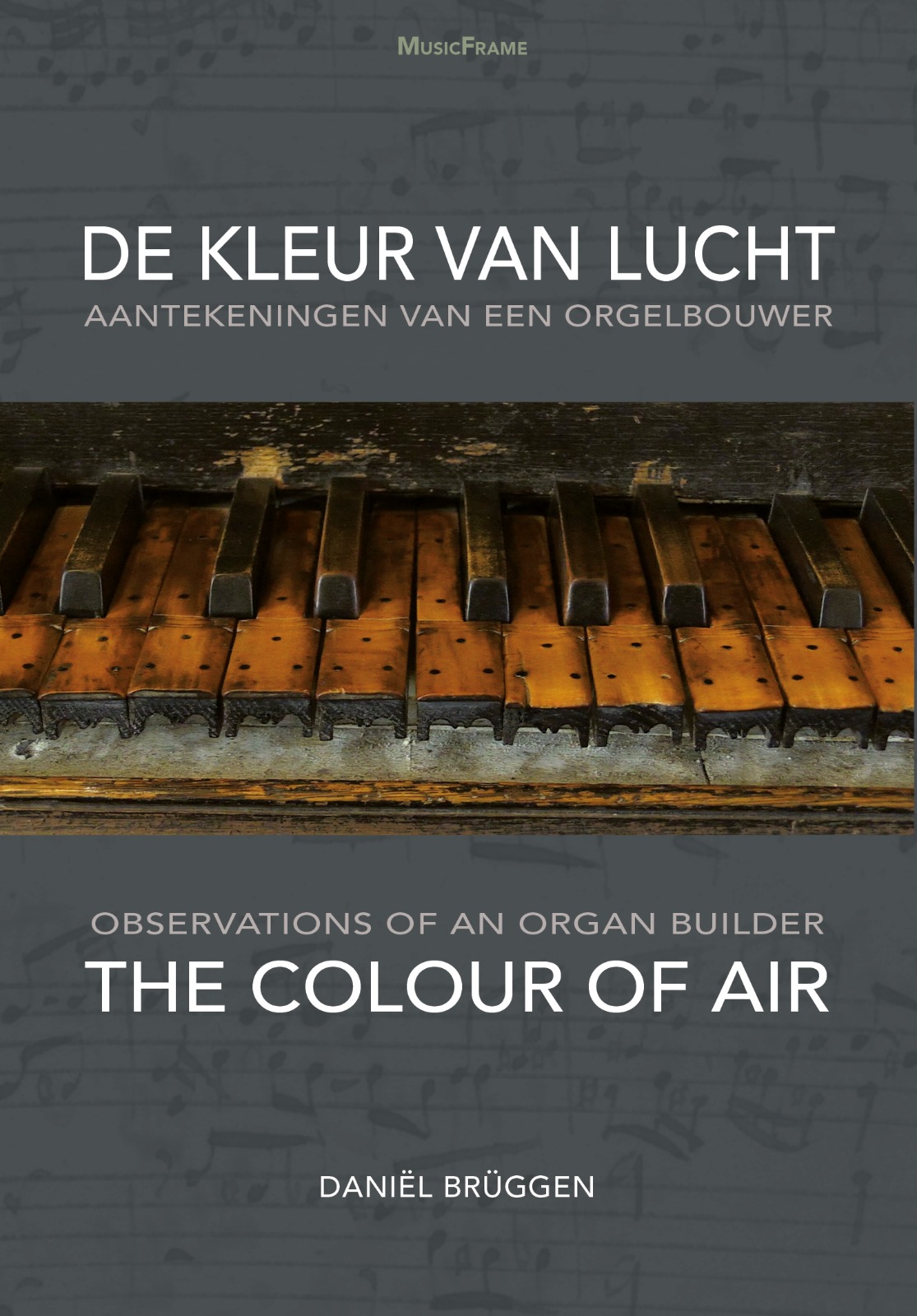 THE COLOUR OF AIR
Observations of an organ builder
In his youth Klaas Veltman was fascinated by the sound of original organs in the province of Groningen and went on to become organist, organ builder and voicer. In 'The Colour of Air' he shares his expert observations regarding tone colour, the intonation of organ pipes, and the dilemmas encountered when aiming to preserve instruments in the spirit of historic authenticity.
A portrayal of living sound through the eyes and ears of a remarkably passionate and dedicated organ builder, featuring the instruments in Krewerd, Huizinge, Mensingeweer and Meeden in Groningen, and the organ in Wiefelstede, Germany.
This is one of the most interesting and, indeed, moving DVDs I have watched on the organ and its construction (and I have watched this one three times)…This DVD is expressively filmed but sensibly low budget. What Veltman says with his focused, sincere, and passionate belief in the quality of organ sound, is absorbing. [Organists' Review]
ORDER A COPY BY SENDING AN EMAIL TO: daniel@musicframefilms.nl

Please provide an address.  €15,00 plus shipping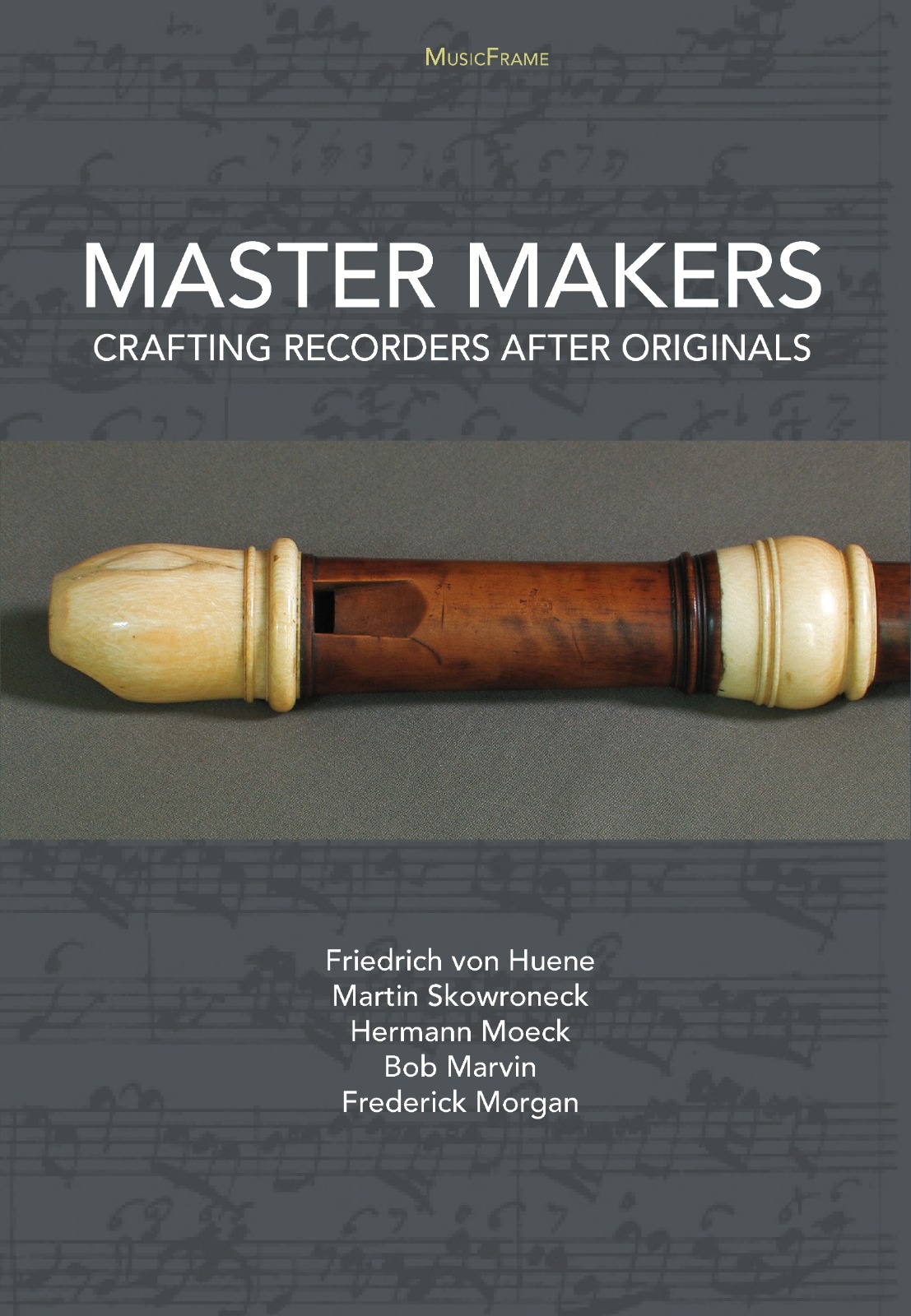 MASTER MAKERS by Daniël Brüggen
Crafting recorders after originals
The recorder makers presented on this DVD were interviewed around the time the Amsterdam Loeki Stardust Quartet ended its activities. Encounters with recorder makers were always part of our touring and proved inspiring events for me. Their pioneering achievements definitely called for documentation.
While Ricercata (2011) explored the recorder s personality more broadly, Master Makers zooms in on the perspective of those creating the instruments themselves. Featuring Friedrich von Huene, Martin Skowroneck, Hermann Moeck, Bob Marvin and Frederick Morgan.
In five individual portraits, influential 20th century masters of the craft share their history, motivation and opinions. Together, they offer a fascinating account of the recorder s redefinition as an historical instrument after World War II.
The Film with English as well as German episodes and optional subtitles is educational and inspiring at the same time. [Windkanal]
The video production is excellent, with good sound and engaging images. This Master Makers DVD is an excellent chronicle of the rather magical art and craft of recorder making, and the community that has fostered these endeavors. [American Recorder]
MusicFrameFilms 2017 Language: English/German Total time: 1h 43m PAL dvd
ORDER A COPY BY SENDING AN EMAIL TO: daniel@musicframefilms.nl
Please provide an address.   €15,- plus shipping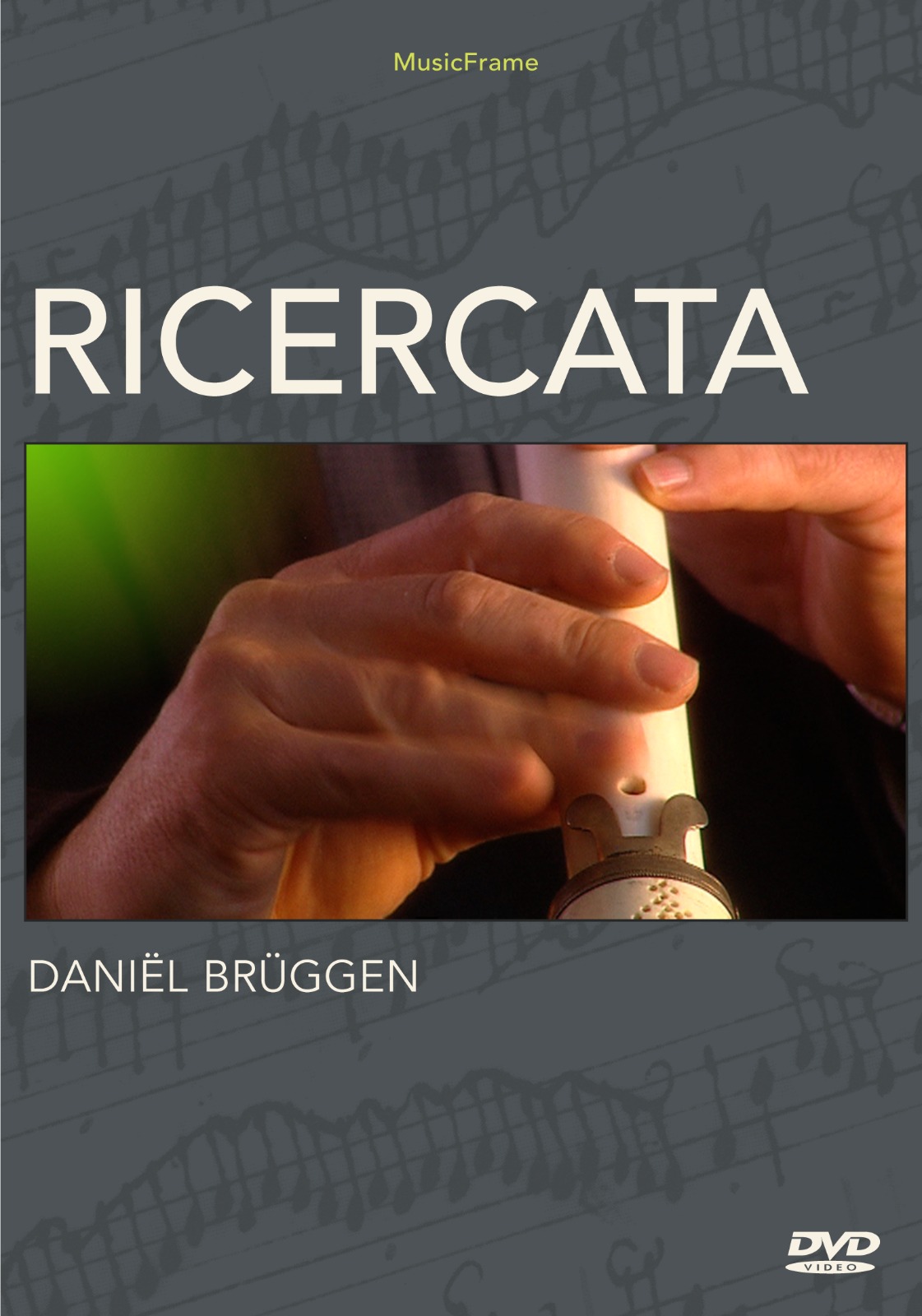 RICERCATA

Currently one of the most widely played instruments, the recorder is mainly associated with elementary music education. What lies behind its reputation as an easy-to-play low cost instrument and what is it, that appeals to the imagination of many, including professional players?
The entire 37-minute film is enjoyable. It has been well-photographed, and Daniël Brüggen is a fine director and narrator. [The American Recorder]
Eine filmische Kurzdokumentation, die man gesehen haben muss. [Windkanal]
The chats with Bob and Frans alone make this film worth a viewing; and the cinematography is striking, whether it's of Bobs workshop in the woods and his attempt to dismantle a beavers dam, the neon-lit bustle of Tokyos main streets, or a cabbage white butterfly (that ancient symbol of the soul) in Tuscanys beautiful afternoon light. [Calliope's Sister]
MusicFrameFilms2011. total time: 37 m Subtitles: English, Dutch, German, Japanese, Korean, Spanish

ORDER A COPY BY SENDING AN EMAIL TO: daniel@musicframefilms.nl

Please provide an address.   €12,50 plus shipping
JAN PIETERSZOON SWEELINCK
The Utrecht String Quartet and director Daniël Brüggen bring homage to the most famous of Dutch composers.
Three contemporary composers arranged a keyboard work of Sweelinck for String Quartet. The Chromatic Fantasy, Mein junges Leben hat ein End and the Phrygian Fantasy.
Every work is combined with a short film by Daniël Brüggen, in which he captures the music in images. An impressive homage. [American Recorder]

Wundervolle Kamerafahrten durch die Oude Kerk, über die Dächer von Amsterdam, all das läßt die Musik wieder in einem anderen Zusammenhang erscheinen. Wir erfahren Sweelinck's Musik in grandioser kammermusikalischer Interpretation.

[Ensemble]
ORDER A COPY BY SENDING AN EMAIL TO: daniel@musicframefilms.nl
Please provide an address.   €9,- plus shipping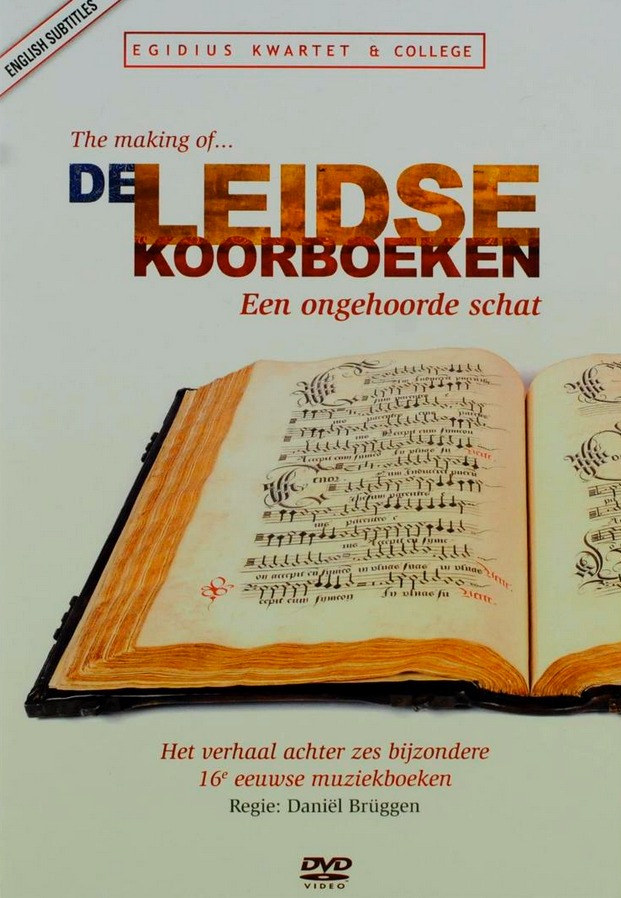 Egidius Quartet. The Leiden Choirbooks.

The DVD The making of…tells the story of the Egidius Quartet's first encounter with the Leiden Choirbooks at the Leiden archive, resulting in the CD-recording and premiere-concert at the famous Pieterskerk in Leiden.

Directed by Daniel Brueggen

ORDER A COPY BY SENDING AN EMAIL TO: daniel@musicframefilms.nl
Please provide an address.   
€9,- plus shipping